Academic requirements
Transcripts from all high schools, colleges and universities that you've attended—both in the United States and abroad. If the transcript includes a grading scale, please make sure that's included as well.
SAT/ACT scores are not required for admission.
English language proficiency
Applicants must meet at least one of the following qualifications. Score reports must be sent to St. Thomas directly from the testing center and must not be more than 2 years old.
TOEFL iBT: Total score of 80 or higher for direct admission.
IELTS: Total score of 6.5 or higher for direct admission.
Duolingo English Test: Score of 105 or higher for direct admission.
ELS Language Center: Level 112 completion certificate with minimum GPA of 2.25 for direct admission.
SAT: 500 or higher on Evidence Based Reading and Writing for direct admission.
ACT: 21 or higher on both English AND Reading sections for direct admission.
Pearson PTE Academic: Score of 53 or higher.
Oxford Test of English: Total score of 135 or higher for direct admission.
Cambridge English (B2 First, C1 Advanced or C2 proficiency, C1 Business Higher, B2 Business Vantage): Total score of 176 or higher for direct admission.
GTEC CBT: Score of 1200 or higher
International Baccalaureate (IB): HL English score of 4 or higher
AP exam: score of 4 or higher in English Literature/Composition
Transfer of 28 credits or more from an accredited U.S. college or university with a cumulative GPA of 2.75 or higher.
West African Exams Council Senior School Certificate: B3 or higher on English for direct admission.
Kenya Certificate of Secondary Education (KCSE): B+ on English for direct admission.
National Senior Certificate (South Africa): 4 or higher on English Home Language OR 6 or higher on English as Additional Language for direct admission.
If you do not meet the above English language requirements, you may begin your studies with the ELS Intensive English program at the University of St. Thomas.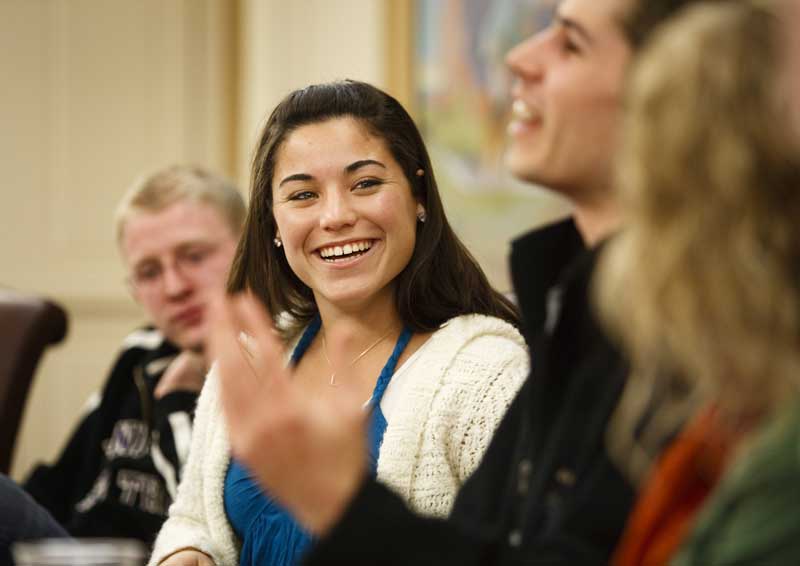 Ready to find out more?
Fill out the form below and one of our expert counselors will get back to you and help guide you through the entire application and enrollment process.