RESEARCH
At the University of St. Thomas, we're helping to solve global challenges and making a positive contribution to the world. Our research is creating better technologies for industries and businesses, improving the health of communities around the world and supporting the long-term development of our community.
From engineering and computer science to business and health, St. Thomas provides world-leading research through our facilities so we can tackle the challenges of tomorrow. Become a research student at St. Thomas and you'll be guided by expert supervisors who are at the forefront of their field.
Read on to learn more about our research programs: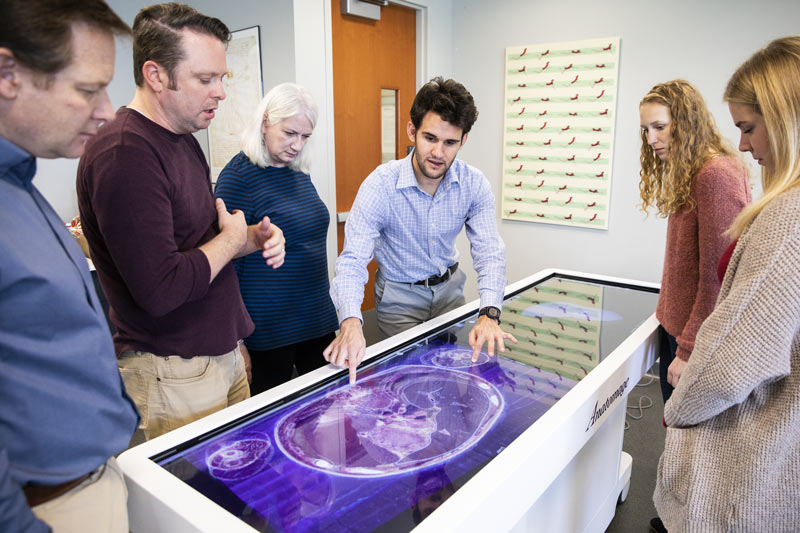 Undergraduate Research Opportunities Program
We offer a variety of grants to undergraduate students at the University of St. Thomas, available to all majors. This program is designed to provide students with the funding that will allow them to focus on a research project under the guidance of a faculty mentor.
Schulze School of Entrepreneurship
The only one of its kind within a business school, providing undergraduate and graduate entrepreneurship programs, public entrepreneurial and business education and opportunities for funding new ventures. Students start a business in their very first class! They identify a need, talk to customers, understand profit and loss statements, solve a problem that matters to them and bring a company to market in just a few months.
School of Engineering-Senior Design Clinic
Engineering seniors team up with industry and non-profits to develop special prototype solutions to real world problems. From small startups to the largest companies in the Twin Cities, all find value in the thousands of hours of work put into each project. And students get to see their ideas come to fruition in the real world.